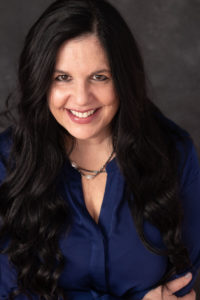 Welcome and Meet Elana
Elana Klemm is a Licensed Professional Counselor with offices in Marietta and Roswell Georgia. Her practice includes individual therapy for adolescents and adults, as well as couples and family therapy.
Elana Klemm graduated from Georgia State University with a Bachelor's Degree in Criminal Justice. She also has two Master's degrees; one in Health Education from the University of Alabama, and the second in Counseling from Argosy State University.
In her practice, she uses a combination of theoretical approaches. Cognitive Behavioral Therapy, Solution Focused Therapy, The Gottman Method- Marriage Counseling, and Dialectical Behavioral Therapy. Ms. Klemm delivers a unique, client-centered treatment to each client combining different interventions and therapies in order to be sensitive to and meet diverse needs.
Elana Klemm's style is warm, non-judgemental, compassionate, insightful, direct and proactive. Her clients feel heard, valued and safe and appreciate her authenticity. She would welcome the opportunity to assist you in your journey towards the life you desire and deserve!
Feel free to call her to schedule a FREE consult and see how she can be of support to you.
404 783-7086